Meet Chad Kubick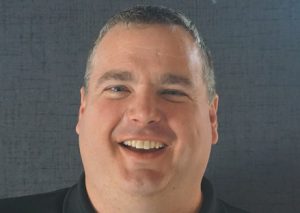 Founder Chad Kubick has more than 25 years of experience in the aviation industry. His career began by performing inspections, repairs, and modifications of single and twin-engine piston and turboprop aircraft — work he still does today.
In 2004, he founded Kubick Aviation Services, Inc. which was inspired by a lifelong love of aviation. Chad's vision is to provide top-quality service at a fair price to the aviation community and its customers.
Chad lives in Iron Mountain with his beautiful wife, Jeanette, and their five children. He was born and raised in Iron Mountain's Northside. After graduating from high school, he attended the Spartan School of Aeronautics in Oklahoma then worked with several companies before returning to the U.P. Chad initially worked for Superior Aviation and in 2014, he fulfilled his dream by buying Superior Aviation and expanding Kubick Aviation Services to further the company's capabilities. Northern Airways is an extension of Chad's avionic passion providing first-class private charter and shuttle services to customers throughout the Upper Peninsula and Northern Wisconsin.
Outside of work, Chad enjoys spending time with his family and friends. He is president of the Badwater Ski-ters Waterski Show Club, which puts on free performances twice a week throughout the summer months. He is actively involved in the club's growth and fundraising efforts and serves as the boat driver of the team's triple rig. Chad is also a longstanding member of Northwoods Air Lifeline and the EAA Chapter 439.