Smarter. Safer. Faster. From Anywhere.
Whether you're flying for business or pleasure, our private charters are customized to accommodate your location, schedule and precise destination. It's about time!
You fly smarter with Northern Airways' Private charter by realizing these unique features and benefits:
Greatly reducing travel time
Selecting departure times from over 9,000 airports to maximize your schedule
Eliminating security delays. Walk in. Walk on. Wheels up!
Enjoying a confidential business environment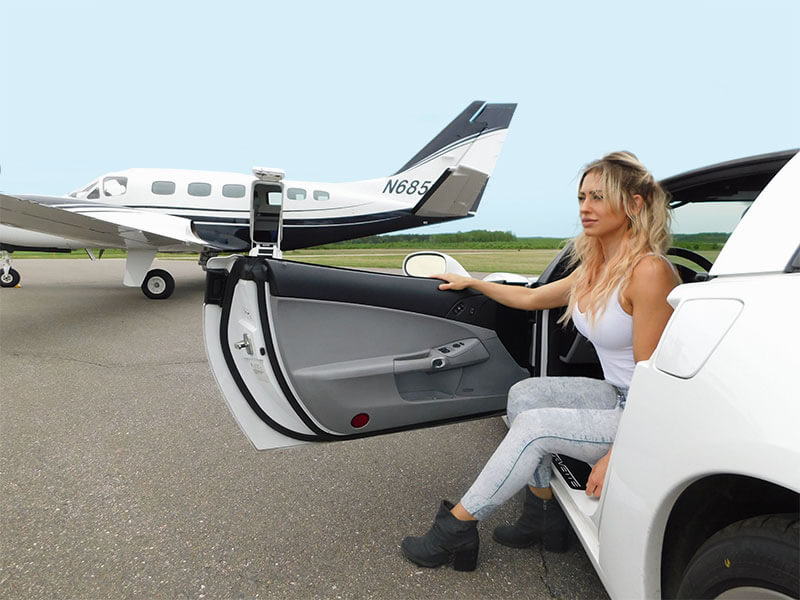 Your destination opportunities are greatly expanded with Northern Airways charter service. Our aircraft can pick you up and provide access to over 9,000 airfields (6,000 more than commercial airlines offer). Some of our most popular destinations and estimated costs are provided.
If you or a loved one faces an urgent need for travel relating to medical appointments, we'll be there. Our round-the-clock booking will bring you the peace of mind needed at the most critical travel times. Some flights may even be covered by insurance. Check with your provider for more information.  Note: We are not a Medical Flight provider.
Private charter is the most efficient, flexible, stress-free way to travel.
It's your plane – tell us where you'd like to be picked up and where you'd like to go! 
Popular Charter Destinations
Northern Airways Charter Service has provided first-class, private aircraft service to countless destinations across the United States. For your review, we've provided a snapshot of our most popular round-trip journeys.  If your departure city is not shown, request a quote here.  We are happy to pick you up at an airport close to your office or home!
Select your departure city:
Estimates From Iron Mountain

Cessna 340A
---
| Popular Destinations | Est. Cost |
| --- | --- |
| Traverse City, MI (TVC) | $2,000 |
| Milwaukee, WI (MWC) | $2,200 |
| Grand Rapids, MI (GRR) | $2,500 |
| Madison, WI (MSN) | $2,400 |
| MIN/St. Paul (STP) | $2,600 |
| Chicago, IL (PWK) | $2,900 |
| Detroit, MI (DET) | $3,250 |
| Lansing, MI (LAN) | $2,750 |
| Des Moines (DSM) | $3,550 |
| Cleveland, OH (BKL) | $4,000 |

Cessna Conquest II
---
| Popular Destinations | Est. Cost |
| --- | --- |
| MIN/St.Paul (MSP) | $4,900 |
| Lansing, MI (LAN) | $4,600 |
| Chicago, IL (PWK) | $4,900 |
| Detroit, MI (DET) | $5,200 |
| Nashville, TN (JWN) | $8,000 |
| New York, NY (TEB) | $9,250 |
| Denver, CO (DEN) | $10,250 |
| Dallas, TX (DAL) | $10,800 |
| Fort Myers, FL (FMY) | $13,800 |
| Scottsdale, AZ (SCF) | $15,500 |
The pricing provided above is not a quote. It is a destination estimate based on same-day, round-trip pricing departing from Iron Mountain, Michigan. Final charter billings are based on actual flight hours and related costs and does not include applicable fees and taxes.
Do you have another location you would like to depart from that isn't shown?  No problem!  Tell us where you are and where you'd like to go!
A Northern Airways charter representative is always available to provide a solution to your private charter needs. Our 24-Hour Charter Service is available toll-free at: 888-398-7784
Private Charter
Commercial Airlines
No large crowds with private terminal
Large gatherings of unknown people
Aircraft scrupulously cleaned and
disinfected after each flight
Variable levels of disinfectant
measures
Arrive 15 minutes before departure
Arrive 90 minutes before departure
Operates on your schedule
Operates on their schedule
Destination opportunities increased
Limited to major airports
Comfortable aircraft cabin
Cramped, close quarters
Confidential business environment
Public environment
Snacks and beverages included
Not offered on some flights
No charge for luggage
Luggage fees
Always friendly staff and crew
Often disgruntled and stressed
Capable of moving freight
Huge fees for specialty items
One call to arrange ground
transportation and hotel
Do not offer coordination of travel
needs